Last weekend we attended the Michigan Chesapeake Bay Retriever Club's annual fun day.  It was held at a picnic shelter in a state park.  Since we are a dog club, it was a dog friendly event.  Club member Leslie came up with the idea of apple bobbing for the dogs.
It went something like this: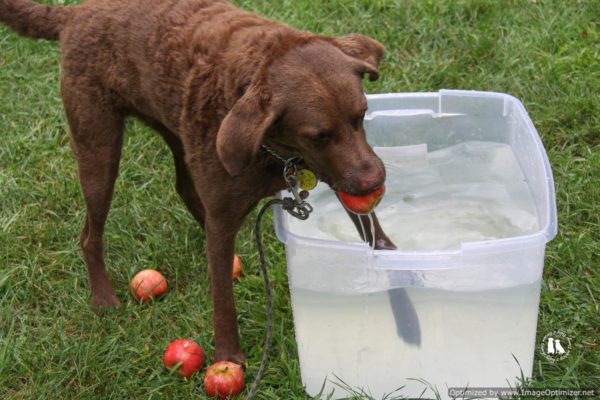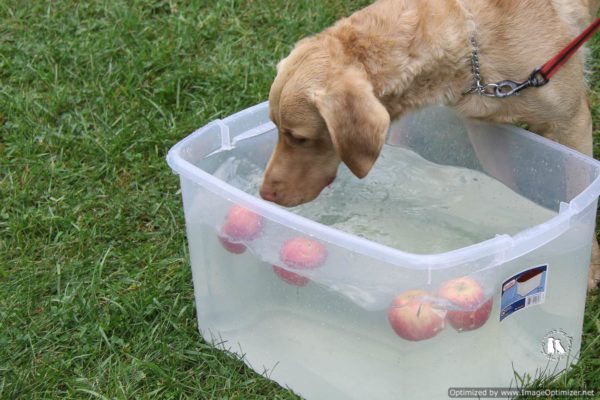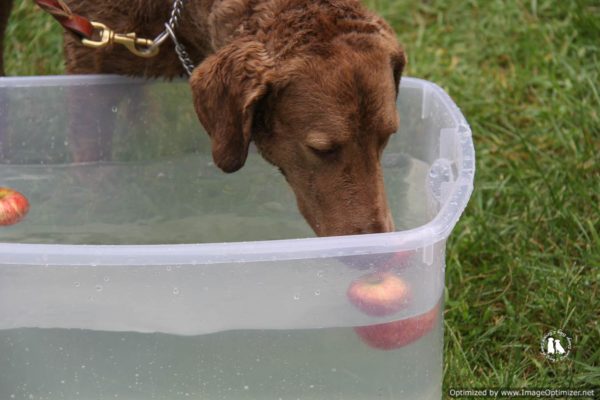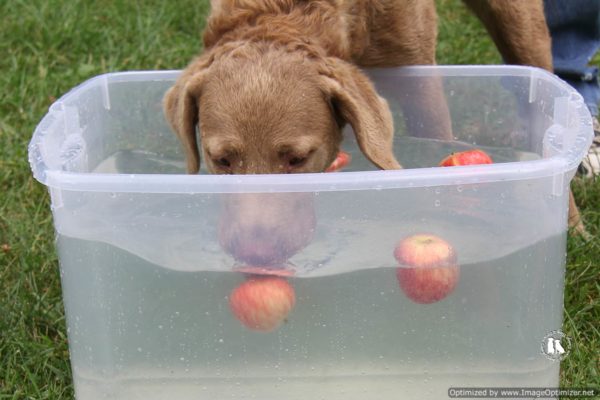 The dogs had a blast apple bobbing.  It was a picnic game just for them.  You could really see the thought wheels turning as the dogs sized up the best way to "get it".  For some of the dogs we tossed the apples into the tub to encourage them to "fetch".
Then there was Frank.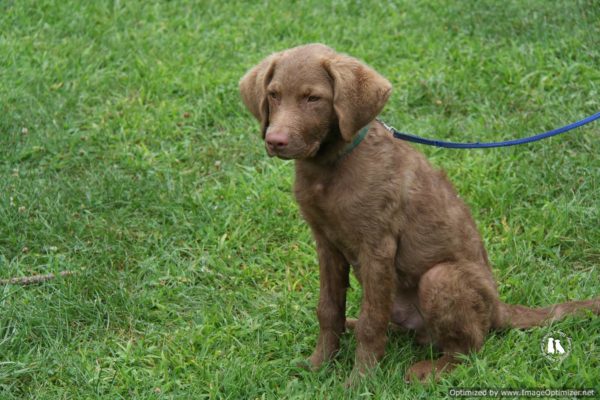 Frank just happens to be Storm's grandson.  He dove into the apple bobbing with all the abandonment of a puppy.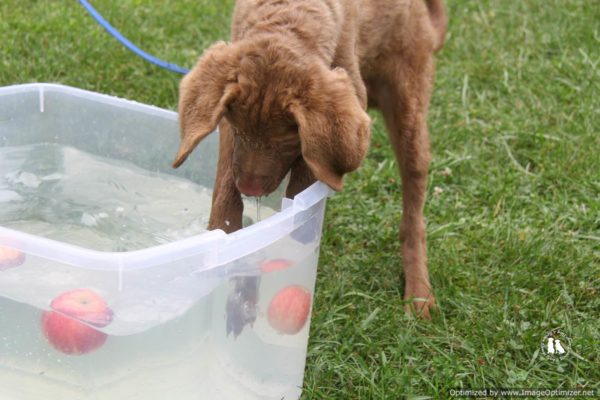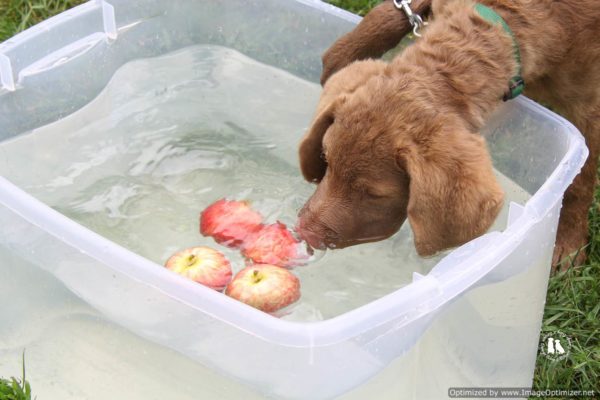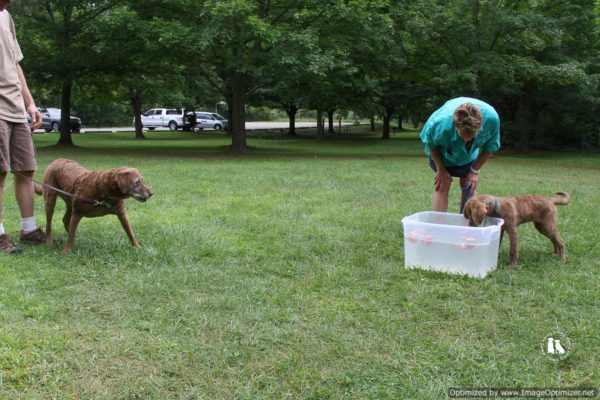 So how did the brown dawgs do?
Thunder carefully calculated how to grab the apples.  He had the game figured out in no time.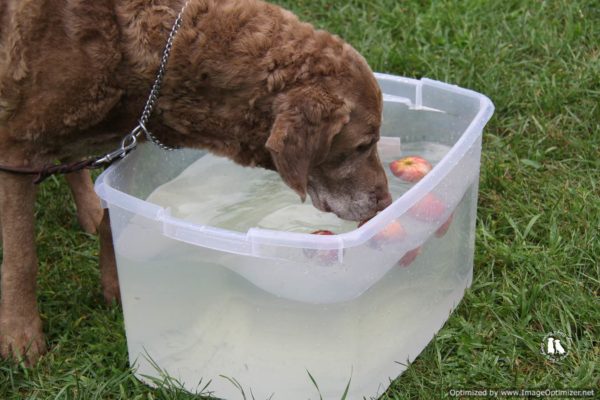 Freighter took one look and said: "I'm not doing that!"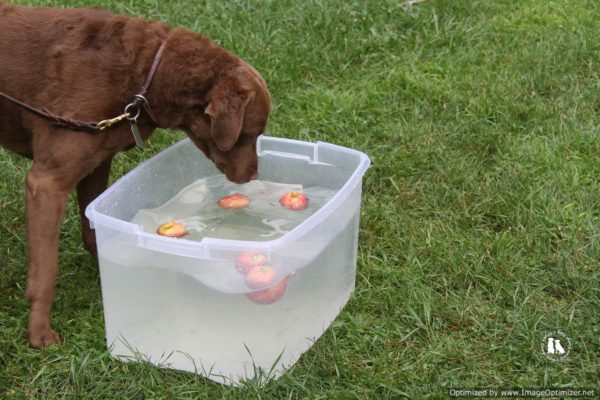 I think Storm had the most fun of all.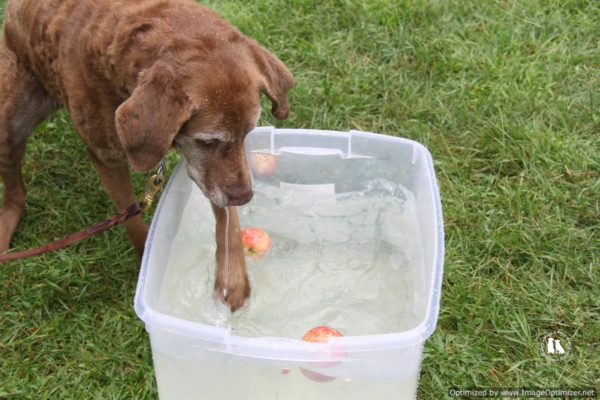 Because once she got them out, she grabbed bites out of the apples.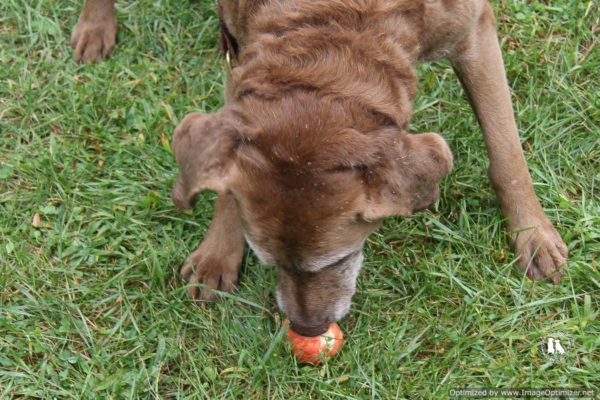 Thanks Leslie for such an entertaining game.
After the humans ate lunch, it was off to the lake with the dogs for some water training.  I will have those pictures in another post.