I always read the ingredient list on the package of whatever food or treat I am going to feed to the brown dawgs.  Sometimes the ingredient list reads like an encyclopedia because it is filled with so many unfamiliar words and scary sounding ingredients.  That is why I like to stick to limited ingredient treats like Blue Buffalo Basics Biscuit Treats from Chewy.com.  They have Limited Ingredients Not Limited Taste.
Disclaimer:  The 2 Brown Dawgs Blog received a package of Blue Buffalo Basics Biscuits from Chewy.com in exchange for our honest review.  The 2 Brown Dawgs Blog is responsible for the content of this post.
Blue Buffalo Basics Biscuits are crunchy treats made from a simple recipe with natural ingredients.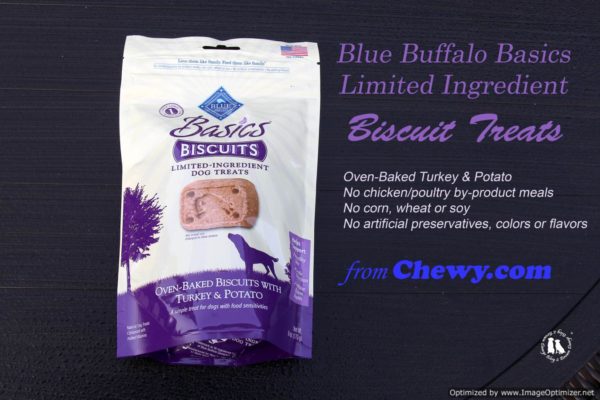 These treats contain oven-baked turkey and potato, and no chicken or poultry by-product meals.  They also do not contain corn, wheat, soy or artificial preservatives, colors or flavors.  These biscuits are great for dogs with food sensitivities since turkey is not a commonly used protein in dog treats.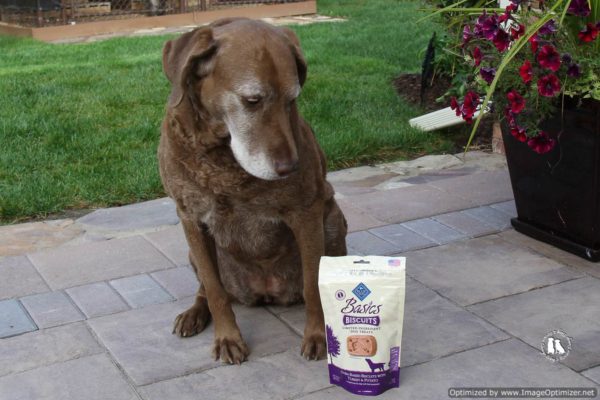 Storm says enough with the sales job.  She wants to get down to tasting because she does not quite believe that limited ingredients do not mean limited taste.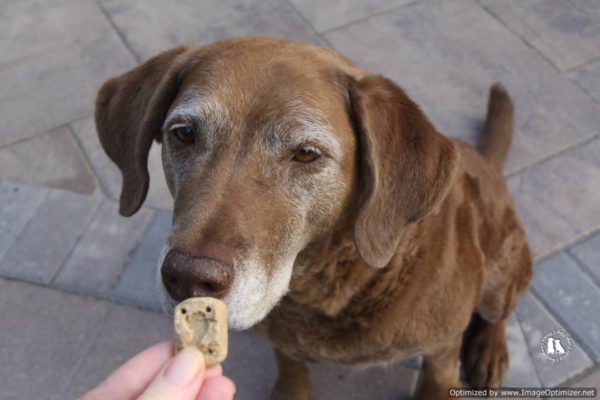 Storm happily crunched away because she loved these treats.  She gobbled the first one up and since each biscuit is just 16 calories, she had another!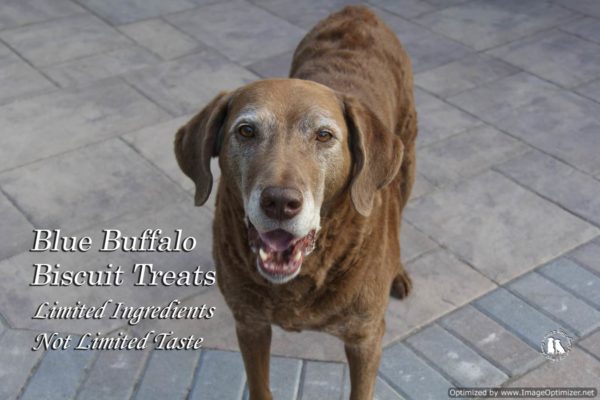 These treats are available at Chewy.com and ordering online is simple and easy with free 1-2 day shipping for orders over $49 and $4.95 flat rate shipping for orders under $49.
Storm says get some because limited ingredients do not mean limited taste.