It is hard to believe but Storm will be 8 years old on Thursday.
I asked Storm what she wanted for her birthday and she said anything to do with food.  She is a retriever through and through.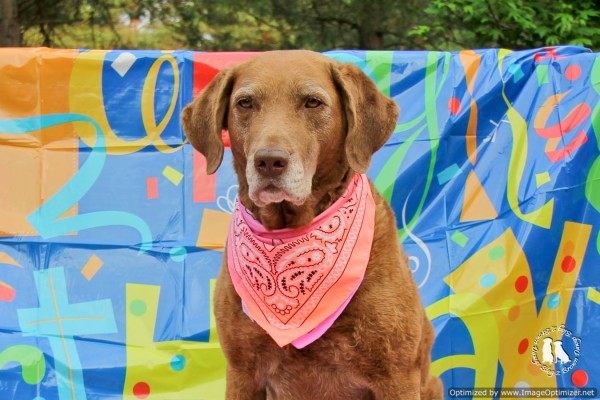 Since it is summer, we decided that this year the theme for her party would be barbecue.  Come back on Thursday for pictures.
Storm also wanted to do something special for her readers in honor of her birthday so she is having a giveaway–Storm's Big Birthday Giveaway!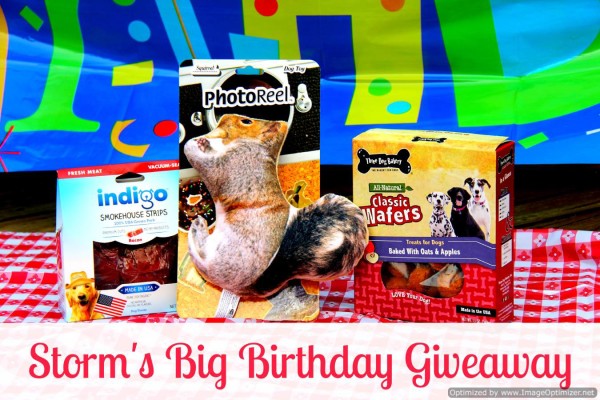 For her giveaway Storm picked items keeping with her theme of barbecue:
Indigo Bacon Smokehouse Strips Dog Treats-made in the USA
Three Dog Bakery Classic Wafers Baked With Oats And Apples–natural Ingredients, Made in the USA
Photo Reel Squirrel Toy–plush toy
Storm wanted to make sure there was a meaty main course, a yummy dessert and something to play with.  She thought that many of her doggie pals might appreciate her choice of a squirrel.  She is sorry that it is only a plush toy and not the real thing!
We are keeping this giveaway simple.  All you have to do to enter is to leave a blog comment before midnight 6-29-15 and then fill out the required fields in the PromoSimple entry form.  Please note that you must enter your email address and your first name (so that I can contact you should you win).  The giveaway is open to US residents 18+ so please confirm this in the entry form as well.