Last week we headed out for a grouse hunt with Storm and Freighter.  They were so excited to get out in the forest and do some hunting, they could not contain their excitement.  They headed off running together.  It was a warm day with no wind and we knew that once they started hunting, they would get heated up pretty fast.  We told them to slow down and tried to discourage too much running before we actually started hunting.
But brown dawgs are all about fun so off they went…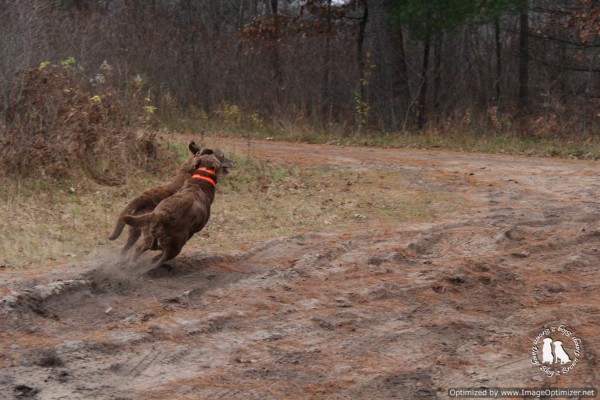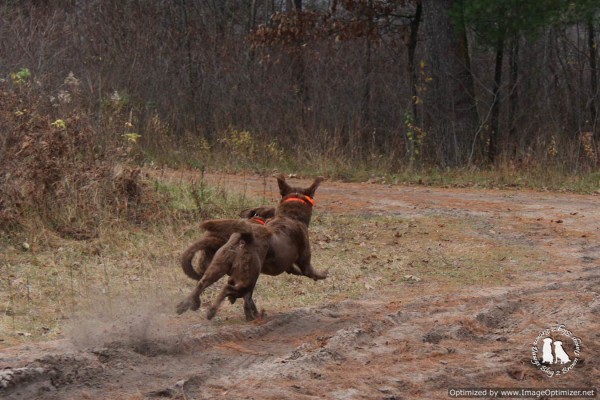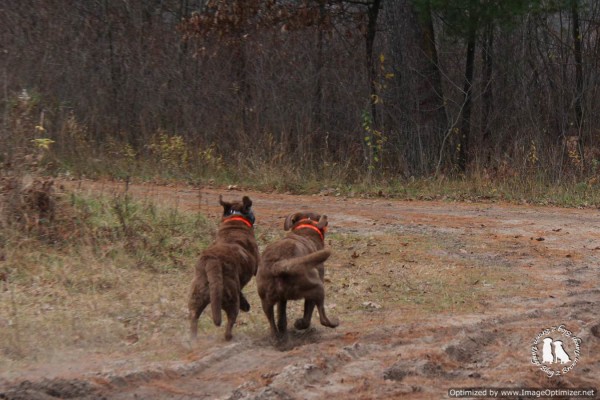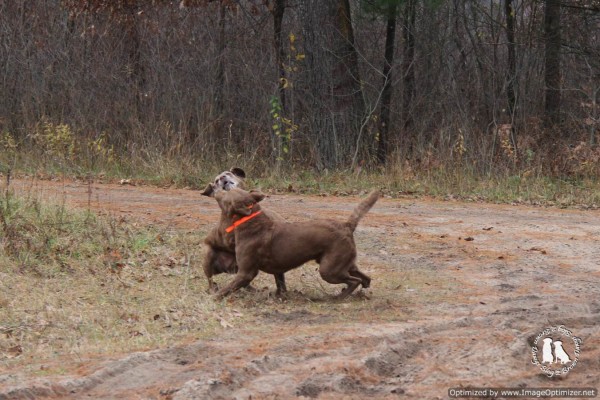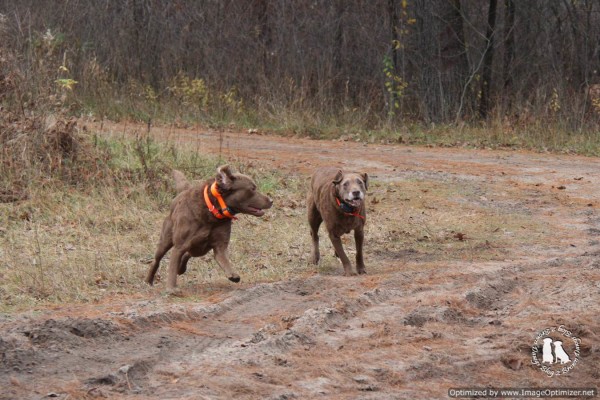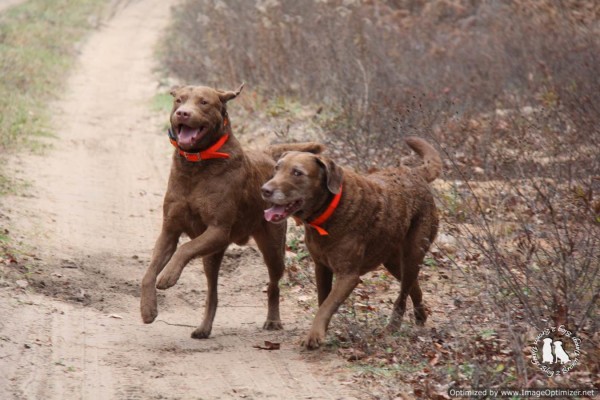 Our dogs train all year long and are in good condition.  They had no problem hunting for about an hour and a half.  Grouse hunting requires constant moving through thick cover and trees.  We made sure to stop often and water them which is important so your dog does not overheat.  If you want to read more about our actual hunt, check out this post.
Looking for a healthy treat for your dogs?  Check out our review and giveaway for Sojos Simply Wild treats here.  Sojos Simply Wild treats are a freeze-dried treats which come in three varieties: Venison, Wild Boar and Salmon.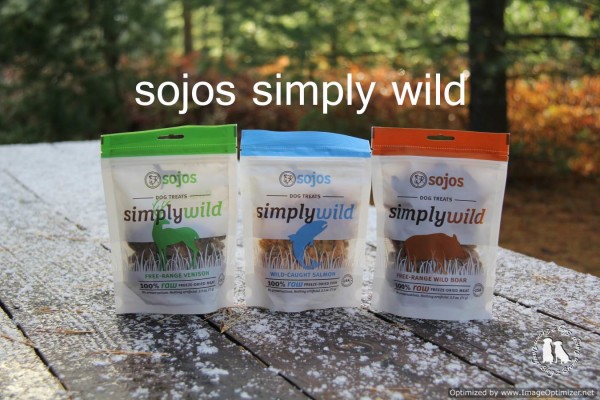 Have a nice weekend!
Thanks to SlimDoggy, MyGBGV Life, and To Dog with Love for the FitDog Friday Blog Hop!