We took all three dogs pheasant hunting this past Saturday.  I took a lot of pictures of them working so I plan to split them into three posts–one devoted to each dog.
As the senior dog, Thunder hunted first.
Thunder Goes Pheasant Hunting
The day started out foggy and overcast, but eventually it cleared and became sunny.  It was a warm day for December in northern Michigan.  The field was very wet with a lot of standing water.  We had to park quite a long way from where we could hunt because it was too wet to drive up closer.  We were worried we would get stuck.  It made for a long walk every time we got a new dog out.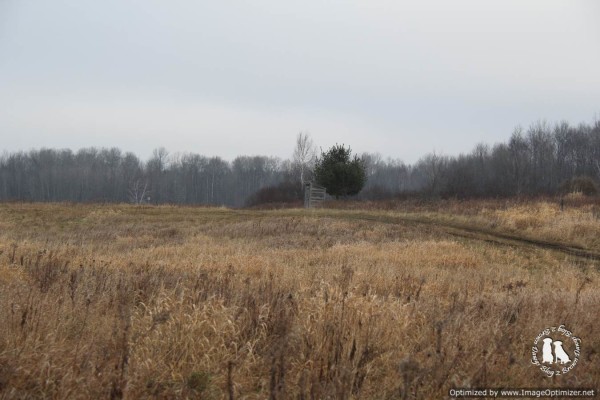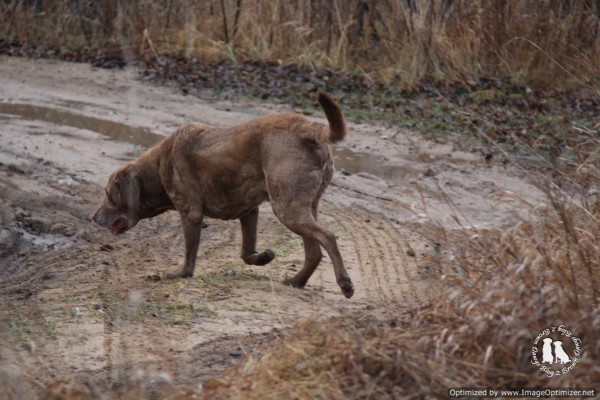 You can see from this photo that it was really wet.  As the day warmed up, any ice in the field melted and the puddles kept getting larger.  Hunting pheasant in wet conditions is not ideal because the birds tend to run, rather than fly, once they get wet.  They do not flush all that well either and the dogs needed to pounce on some of them to get them air born.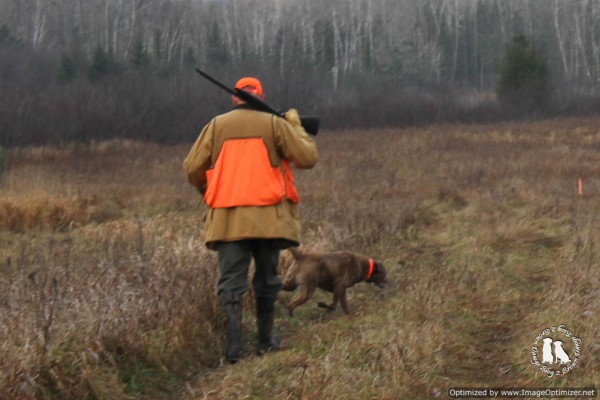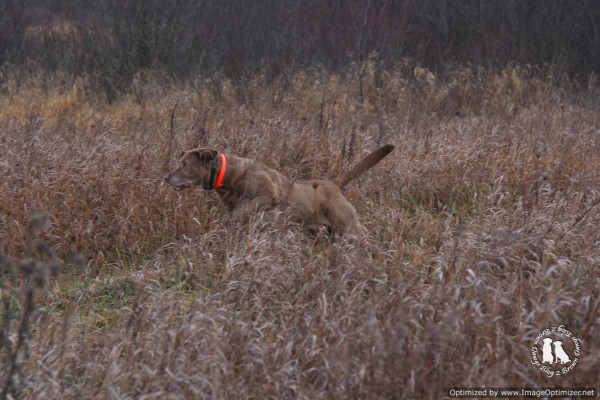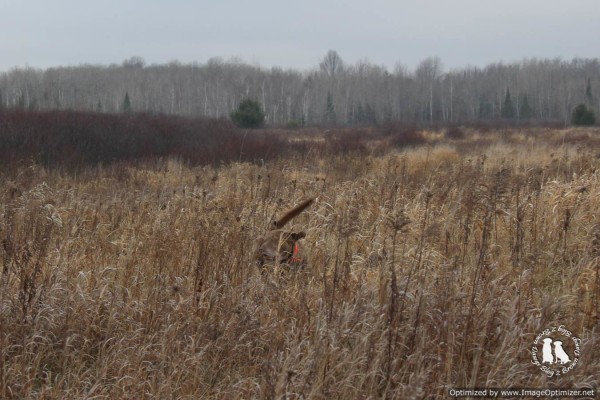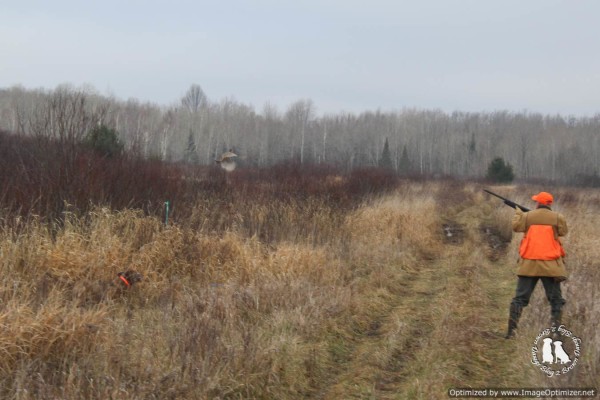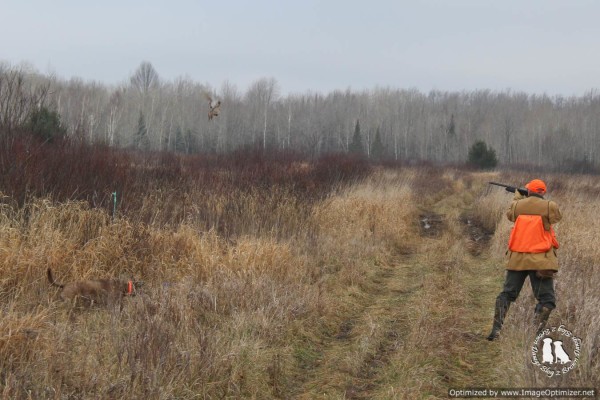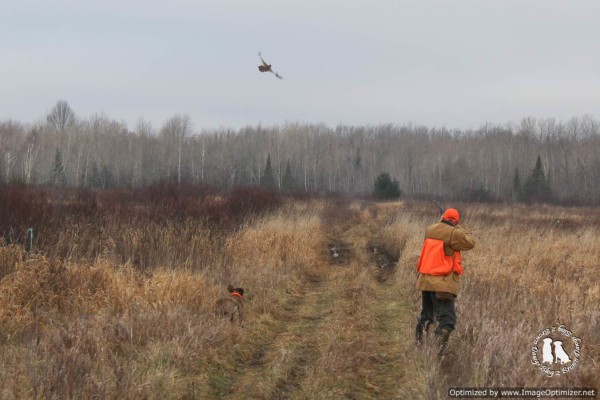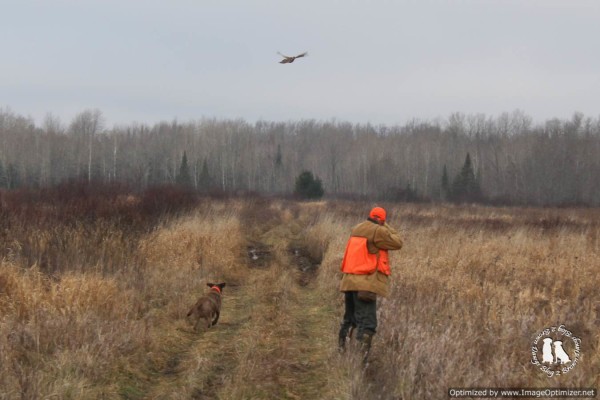 Unfortunately the first bird was a miss.  So Thunder continued on and it wasn't long before he flushed another.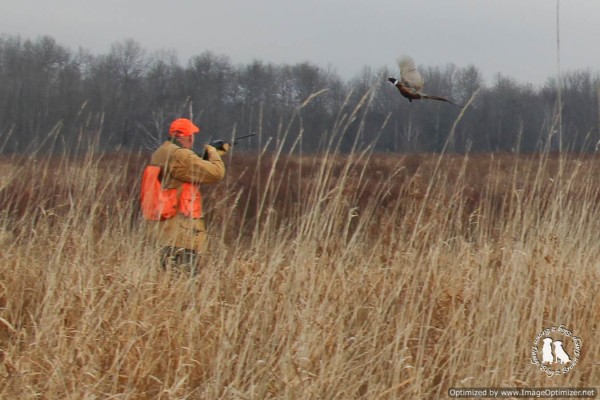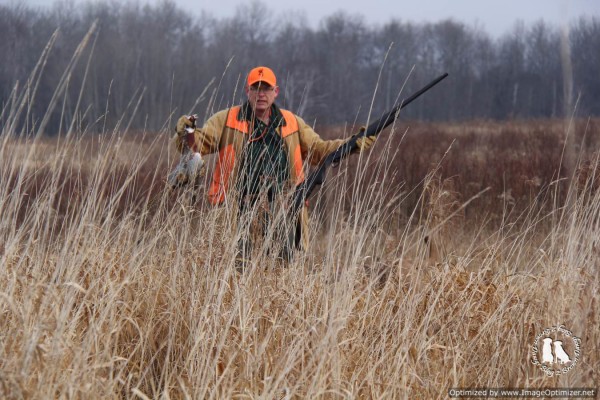 After hunting a bit longer, Thunder flushed a hen.  The cover is so tall that you can't see him.  The bird flushed too low to get a good shot and flew off.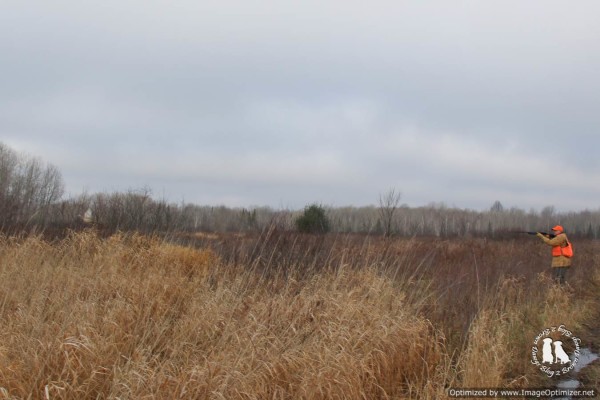 We hunted back to an area with some birch trees.  We saw the hen fly back there, but we didn't find any birds in that area.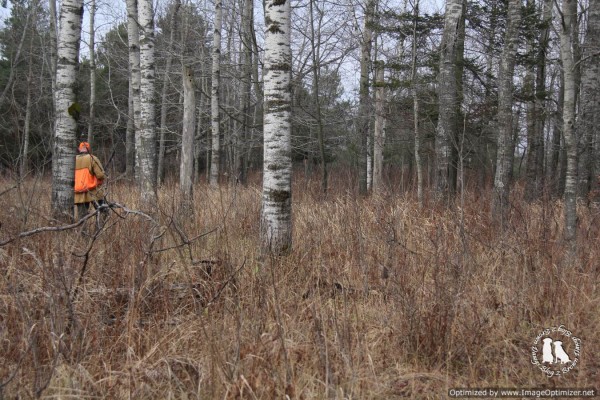 Thunder finished hunting his part of the field so we put him up and he had a little rest while Storm, and then Freighter, hunted.  Thunder went out a second time with Storm as the clean-up crew.  They did a great job working together to get some of the running birds to flush.
Thunder worked hard.  He ended up hunting a long time in challenging cover.  Thunder will be 10 in March but he sure does not show his age while hunting.  He was a little stiff in the evening after we got home.  In the morning there was no sign of stiffness.  We credit the fact that he is still in great condition and the supplement he is on helped too.
Here is Thunder with the birds.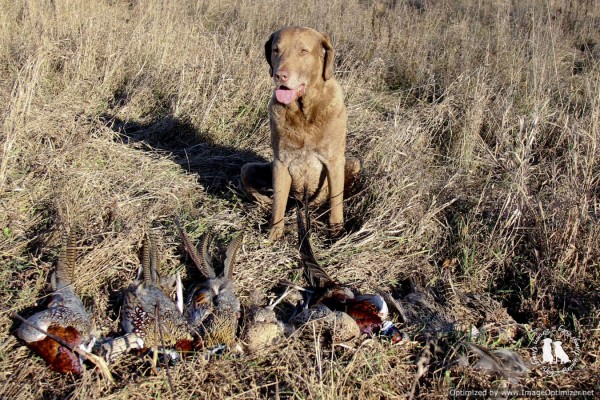 Tomorrow Storm's hunt.